It is not always easy for the introverts in the dating scene. Especially because it is a very competitive world and is pretty much out of the comfort zone for them. However introverts can use their skills to their favour and make it count. Let us see how.
Also Read: How To Make A Girl Obsessed With You? 10 Tips based on Scietific and Logical Findings
1. Have a one of a kind dating profile
There's nothing better than having a kick ass online dating profile. By having a photo of yourself, preferable doing something cool like sports or hanging out with your pet dog. That alone could attract quite a number of prospective dates.
Another is your profile bio. Never leave your profile bio blank. I know being mysterious is attractive, but don't go overboard on it. Especially if you're using an online dating platform where people don't know a single thing about you and will never know a single thing about you since your profile is as blank as a sheet of toilet paper.
For introverts, online dating is an awesome way to show their love of interacting through writing. That way, you can express yourself better compared to regular dating where you stress yourself out on what you're going to say and ending up say the wrong things instead.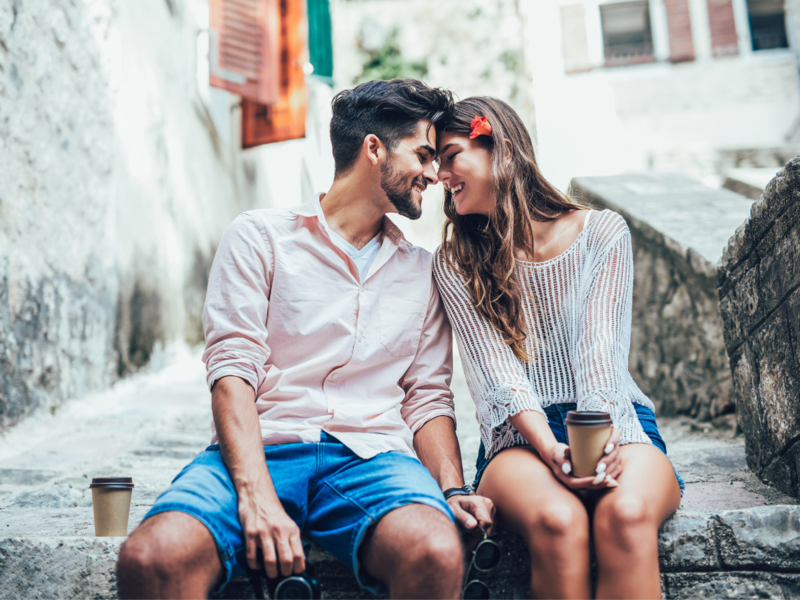 Also Read: 7 Major Flirting Tips For Guys Who Want To Seriously Up Their Game
2. Be awesome on your first message
As I've mentioned on #2, Introverts like you and me love to interact with writing. But the downside is, we have a higher chance at sending long messages to someone who might not have a mutual feeling towards us.
It's best to stick with a simple message with 2-3 sentences that states at what made you send them a message. Having a witty message is also a must, who wouldn't want to reply from a humorous message that made them smile, right?
Keep it simple and straight to the point. Remember to don't go overboard. If you don't receive a response, then that's okay. There's plenty of fish in the sea.
That's the beauty of online dating. If you get rejected, you can look for another match instantly or you can connect with multiple singles at the same time and weigh in who you're most compatible with.
Read More: 5 Tips to Help Increase the Intimacy in your Relationship
3. Patience is a virtue, my friend
A thing about online dating is that it can really put your patience to the test. There will be a lot of browsing, rejections, messages, and a whole lot more. Though if you're lucky, you can meet your ideal partner on the first couple of months. But for most who are not so lucky may have to kiss a few frogs first before meeting the perfect match for them.
My top advice on this is to just never give up. Never give up searching for the perfect one. Never lose hope on love. Never be discouraged from being rejected. There's a reason behind every rejection. Believe that love will come, for it will arrive in the most perfect and unexpected moment where you can be thankful for the struggles and rejections in the past which helped you develop as an individual and made you ready for a long term relationship.
Also Read: How to Convince a Girl to Love You? 5 Tips to Help You.
4. Plan an interesting first date
If you've already met someone on the site, of course, it's a no brainer that you're not going to keep in touch on the platform forever. You're going to have to do an in-person meeting down the road.
When both of you think it's time to finally have an in-person meeting, many reactions could go through a person. Either they became excited, nervous, or just even cool about it, it's important to plan on what both of you would enjoy.