If you've been messaging online and the interest is there, the natural next step is to meet each other IRL (in real life!) and see if you connect offline. Figuring out the appropriate timing can present a variety of challenges, especially if you and your potential date have differing expectations, comfort levels, and preferences regarding pace and timing.
When evaluating the right time to meet, it is equally important to determine if you actually want to meet the person in the first place. Tuning into how someone treats you online aids you in making smart decisions about meeting or screening out a potential date.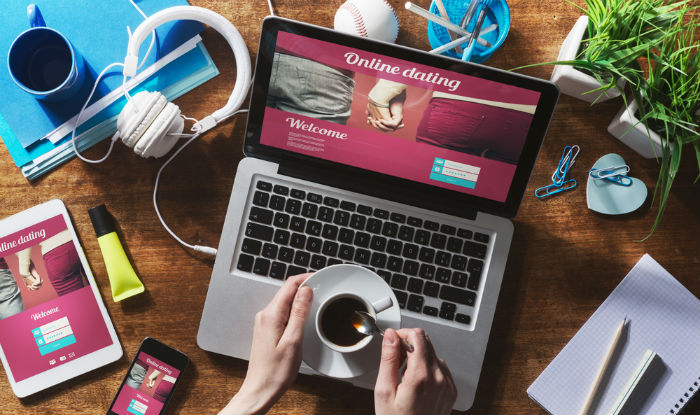 Also Read: 7 Major Flirting Tips For Guys Who Want To Seriously Up Their Game
1. Put your safety first by being aware of red flags and being smart when planning first dates.
Check in with yourself about how online communication with a potential date feels. While many agree that online dating communication is filled with jitters, understand that generally feeling nervous about making a good impression or being interested in someone is different than feeling nervous about a specific person. If a potential date is disrespectful of your boundaries, gives you a hard time about taking time to respond back during your workday, obsessively asks questions about where you live or where you work, these are major red flags. Although it is an exciting feeling to have a date lined up, you may want to let this person down easily and save your energy for other potential matches. Also, take your safety into consideration when planning dates.
2. Use online encounters as information about a potential partner (and screen out if you need to).
How someone communicates online says a lot about who they are as a person and gives you clues about their agenda. Use messaging as signals about someone's values, respect for boundaries, relationship goals, and social skills and then make the decision to meet or not. For example, overly sexual comments often suggest that your potential date is looking for a casual hook-up, expects love early on, or has boundary issues.
Also Read: How To Make A Girl Obsessed With You? 10 Tips based on Scietific and Logical Findings
3. Make sure you are comfortable, but meet as soon as possible.
The goal is to figure out what makes you feel the most comfortable while making meeting a priority if you are potentially interested. I am not a fan of rigid dating rules regarding timing and I believe it is most important to assess your own comfort level and make decisions from an empowered, open place. Some people are comfortable meeting with little prior online communication, some people only feel comfortable meeting after a phone call plus messaging, and some people expect weeks of continuous contact before meeting. There is no perfect right way, but it is key to have integrity with your word, be honest and upfront about expectations, and weed out people who you have no intention of meeting. Also know that waiting too long to schedule a first meeting can result in disappointment and wasted time, so it's better to meet sooner than later.
Read More: How to Convince a Girl to Love You? 5 Tips to Help You.
4. Don't allow yourself to be strung along (and don't string along others either).
It's one thing to take your time getting to know each other by messaging back and forth prior to date planning, but it's a bad sign if going on a date is brought up but no action is taken and plans to meet aren't materializing. Remember that you don't have real plans to meet until a first date is concretely planned and agreed upon (and then you both have to show up!). Be courteous, responsible and respectful by not leaving potential dates hanging and wondering if you are ever going to actually meet.